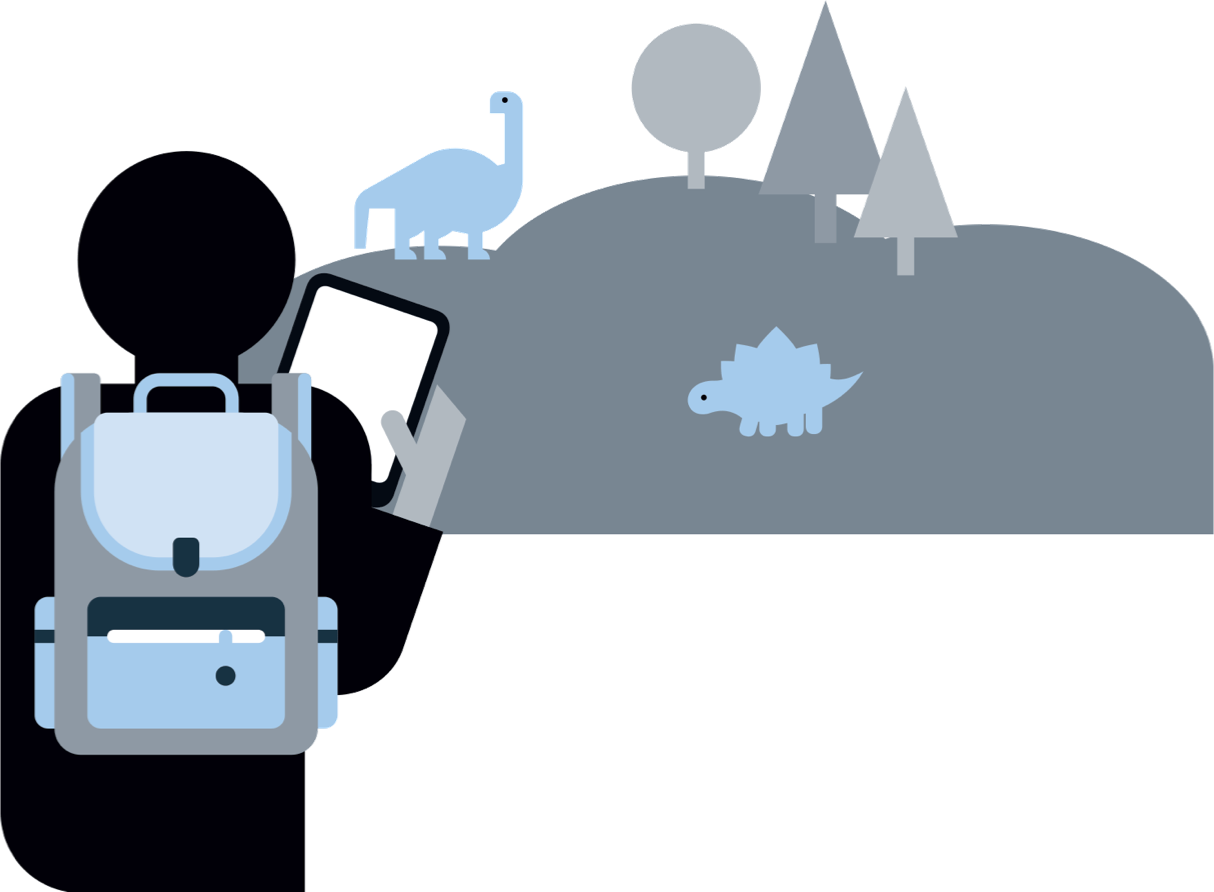 I have been watching a lot of Walking with Dinosaurs with my six-year-old son recently. On a well-known SVOD service, on a variety of screens and always at a time of our choosing. He calls it television.
And of course it is television; amongst the best examples of the medium in recent times. Telling the tale of great species emerging, evolving, and dominating over three key eras, before ultimately expiring, and now residing in history and legend. A fate, it would seem, some media commentators have long since been foretelling for linear broadcasters themselves. Once dominant, they would allegedly struggle to compete on the global stage in face of A Time of Titans (episode 2, seeing as you ask). No longer the Giants of the Skies (episode 4…) themselves, their competitor landscape has fundamentally changed, and all because of the advent of that vast land of the internet.
I find myself wondering how far this metaphor really stretches. Spoiler alert: my version does not end in extinction. Television's Triassic period is long behind us. Those care-free days of five linear channels were supplanted when digital technology came along. Hundreds of channels exploded onto the scene in what had been heralded as our very own Jurassic bloodbath. But the incumbents adapted and evolved their own models to survive in the face of this new threat. Rather successfully, as it turns out. PSB portfolios still account for 70% of linear TV viewing two decades on.
Broadcasters deliver the communal entertainment experience that is so important to the culture of our nation
Our Cretaceous period began when the rise of the internet first loomed large for audiovisual content. Rather than be swallowed up by it, the linear broadcasters played it at its own game. Streamed video to your mobile? Let's launch a broadcaster app! Smart TVs? No problem, we'll see you there. So you like watching TV content on your games console (and wow, you really do, don't you?), OK, we'll make it work for you there too.
And so the BBC iPlayer, ITV Hub, All 4 and My5 are found on multiple platforms, extending their audience reach, building their brands and gathering the tools to explore new monetisation models. And in the process some are reaching corners of the land that even the mighty BARB cannot yet measure, giving access to a richer, deeper understanding of audience habits and preferences.
So far so resilient. But now a new era dawns; the digital giants are sharpening their claws and eying up our terrain, licking their globally dominant lips. Apple's new aggregation app doesn't hide its ambition: it's called TV. Facebook has just launched a dedicated video app, and Google is constantly developing its YouTube ambitions. Amazon's quieter entry onto the scene is now building to a roar with Alexa connecting our whole homes, including the entertainment consumed within them.
In the process they are not just feeding their own corporate ambitions but also enabling a raft of fleet-footed content creators and IP owners to reach consumers directly. So how will the great broadcaster survivors respond to this latest threat?
The answer, I believe, lies in a combination of maximising their natural attributes, while being willing to evolve and adapt yet again to the changing landscape around them. A few guidelines for survival, if I may:
1. Play to your strengths. In an ever more confusing world, familiar signposts matter: well-defined brands, a respected editorial tone, an understanding of your audience, and of course content, content, content. Despite all the noise about global budgets, the domestic broadcasters still spend around £2.5 billion per annum on UK commissions which consistently dominate the viewing charts.
2. Know your terrain. Broadcasters have always had a good understanding of their audience, but their on-demand variants have opened up an altogether deeper knowledge of who they are catering for. Now well-established registration practices mean that they can target recommendations, personalise user interfaces and serve more relevant advertising.
3. Learn new tricks. Part of evolution is driven by changing behaviour. Organisational structures, investment profiles, skillsets being recruited and strategic focus all need to adapt to ensure survival: ad tech alongside ad sales, machine learning alongside scheduling, data science alongside marketing strategy, an adaptable business model. The need to keep moving and respond quickly is paramount.
4. Lay your tracks.  If you want to be found, be sure that consumers come across you easily. Discoverability will become a key battleground for content owners, prominence must be protected and sophisticated metadata will be essential ammunition for both creative and commercial success.
5. Follow your tracks. Equally, measurement has never been more important. This is an age where transparency and accountability is ever more valued and the survivors will be those who can prove the value of their inventory with integrity, while enabling it to be tracked and monetised wherever viewing takes place.
6. Accept you may be stronger together. Not all species will survive. Identifying potential partners and working with them to defeat or elude your common foe may well be the trick to ensuring your own longevity. Co-productions, distribution deals, joint selling, deep linking or true aggregation to name but a few; forming natural – or unexpected – alliances could shore up your defences and put you strategically ahead.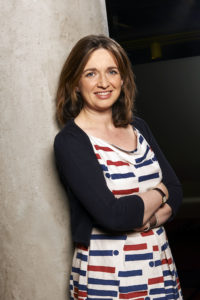 7. Remember what you stand for. While broadcasters may no longer be the biggest beasts in town, they are still uniquely capable of delivering the biggest communal entertainment experience, and the cultural importance this holds for our nation as a whole shows no signs of abating. In addition, the public service broadcasters – and Channel 4 in particular – need to combine their natural strengths with their new technological tricks to ensure they continue providing diverse and surprising content while offering an ever more personalised service. A challenge, certainly, but one made thrillingly possible by television fully embracing the power of the internet.
There is only one series of Walking with Dinosaurs – for rather obvious reasons. But we all know how broadcasters love a returning format. I have a feeling their own survival guide will ensure they thrive for many eras to come.
Sarah Rose, Director of Consumer Insight, Channel 4