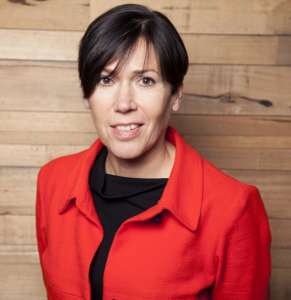 Tracy de Groose, Chief Executive Officer, Dentsu Aegis Network 
We are truly living in the age of complexity from the marketers' perspective.
Client-side guidelines for generalised marketing approaches, once followed remorselessly and, it has to be said, efficiently by most brand owners, have been cast aside. The rules of the road have changed.
As a result, traditional industry specialisms are evolving. From the functional fusion of CMOs and CIOs on the brand owner side, to the collision of offline with online, all exist now at the intersection of data, technology and content.
There is absolute magic to be had in these collisions. And those that forge fruitful connections across silos and agency offerings will win the future, building both campaign traction and brands.
The devil though, is always in the detail. And Joint Industry Currencies, known as JICs, have always been at the centre of what makes sense, and what does not. They are unique and remain pivotal, and have a responsibility to continue to leverage transparent, robust measurement approaches, to keep them fit. They apply both to the trading currency, as well as the insight mining perspective.
And data fusions, such as BARB's Project Dovetail, can only be welcomed, as are supplementary agency driven initiatives such as Dentsu Aegis Network's own CCS-Fusions, that feed deep insight mining.
Simultaneously, we are also truly living through a golden age of TV. Audiences will talk about TV, binge on it, carry it with them on the bus and train to work, force it on their friends, tweet, blog, make fan pages and engage with it with a passion.
There are a plethora of viewing habits, platforms and timeframes for all that content. Not all of them exist in line with traditional measurement techniques, and not all of them get ratings that would traditionally be associated with the great content of the past. The long tail of programme performance figures has to be seen in this light. Content also of course requires funding, and JICs have a wider responsibility to ensure that good things get renewed and relative value determined.
To round off this holy trinity of trends, we have also entered the world of fragmented personalised content consumption.
Joint Industry Currencies have always been at the centre of what makes sense and are responsible for ensuring that relative value is determined. 
Water cooler moments of chatter surrounding anything but big TV events have dissipated. We live in content ghettos and demand varying degrees of personalisation. Whilst this is welcome if you are a viewer, it remains significantly challenging to design communications experiences that feel personal, without them feeling creepy. And we also run the risk of developing content that is invisible to anyone other than whom it was designed for.
As an industry we should support any effort to understand these pockets of content consumption, regardless of platform. We should welcome the chance to connect the dots, and unpack behaviours for the benefit of brand and consumer alike.
And while we of course live in an increasingly device driven world, don't forget the human. It is still, for the most part, people that buy things. Demonstrating how people, not devices, respond to marketing interventions remains pivotal to demonstrating marketing effectiveness.
JICs like BARB of course do not provide all the essentials. Yet their outputs are fundamental building blocks in any assessment of campaign effect and the development of great content.
Tracy de Groose
Tracy was appointed UK CEO of Dentsu Aegis Network in 2014, having previously been the UK CEO of Carat. She applies her agency and client experience to the question of how Joint Industry Currencies can contribute to understanding the effect of marketing.