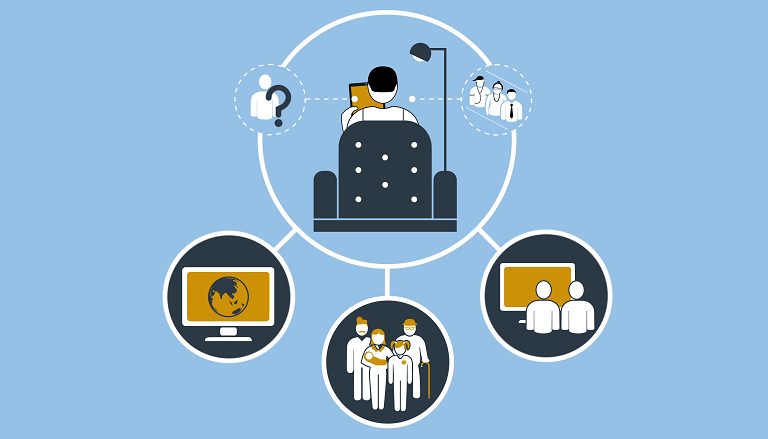 BARB announces appointment of Joe Lewis as Head of Insight.
This new role reflects BARB's commitment to bringing to life the full range of insight that is available from our data. Joe Lewis will be responsible for specifying and delivering analysis that showcases the full possibilities offered by BARB data. He was previously Deputy Research Director.
BARB, with the support of its research agency contractors, continues to innovate to provide customers with new insight into changing behaviour. Recent developments include the following.
The measurement of viewing to non-linear, on-demand programmes on TV sets.
The identification of which device is being used when a TV set is being used for activity other than watching television programmes, for example a games console or an internet set-top box.
Device-level reporting of live streaming and on-demand viewing to personal computers, tablets and smartphones.
BARB is most famous for the daily viewing figures that are used by programme makers and advertisers to account for their investment in the production and distribution of television programmes and commercials. Equally, our Establishment Survey delivers a wealth of information about the changing nature of the UK population; insight from this ongoing survey is published in the quarterly UK Television Landscape Report.
Justin Sampson, Chief Executive, said:
"It's sometimes easy to overlook the depth of insight that is available from BARB, both in terms of viewing behaviour and the changing nature of the UK population. We've been delivering a trusted and independent audience measurement currency for over 35 years and our audience figures are part of the fabric of the UK Television and advertising industry. Joe's new role will help BARB demonstrate that our data are as relevant today as they have ever been."
Joe Lewis, Head of Insight said:
"There is a great deal of untapped material in BARB's data that I am looking forward to uncovering and sharing with the wider industry. Working with such robust data allows for meaningful analysis of the dynamics that are influencing changes in viewing behaviour."
Joe will work on the development of BARB's communications plan with Justin Sampson and Charlotte Martin, who has been promoted to Communications Manager.
Further information about the BARB executive team and how to contact us can be found in the About us section of our website.
---
Editor's notes:
BARB (Broadcasters' Audience Research Board) provides official viewing figures for UK television audiences. Its principal funders are BBC, Channel 4, Channel 5, IPA (Institute of Practitioners in Advertising), ITV, Sky and UKTV. Advertisers are represented at board level through ISBA.
On behalf of these organisations and many other subscribers, BARB commissions specialist research companies Ipsos MORI, Kantar Media and RSMB to collect data that represent the television viewing behaviour of the UK's 26.6 million TV households.
BARB viewing figures give broadcasters, advertisers and other interested parties a minute-by-minute breakdown of viewing at regional and national levels. This information is vital in assessing how programmes, channels or advertising campaigns have performed and provides the basis for airtime advertising trading.
These viewing figures are currently based on data from BARB's panel. This panel of 5,100 homes provides representative viewing information that includes programme and campaign reach, demographic viewing profiles and measurement of viewers per screen.
BARB is committed to producing trusted and independent measurement of viewing to television programme and commercial content, regardless of delivery platform. This strategy requires BARB to combine the strengths of the data that BARB collects from the representative panel of people with data collected from the devices that are used to watch this content. This is called Project Dovetail.
There are four stages to this project.
Generate census data for online TV viewing: Software codes are embedded in TV player apps used by viewers. Over 30 different platforms have completed software implementations that are audited by ABC to ensure the data meet BARB's standards. The results are reported each week in The TV Player Report, which was launched in September 2015.
Determine how people watch on personal computers, tablets and smartphones: Software meters are installed on the personal computers and tablets of our panel members. These software meters deliver information about what has been watched on these devices and who was watching. Over half of eligible homes on the panel already have these software meters installed on PCs and tablets; a solution for smartphones is being assessed.
Establish a fusion methodology: Dovetail Fusion will use the data generated in the previous two steps. As announced in this news release, the contract to deliver this was awarded to Kantar Media in February 2017. Dovetail Fusion is scheduled to launch in March 2018.
Work with return path data: Set-top box data offer similar benefits to the online TV viewing census data that BARB is collecting. BARB has conducted successful pilot projects with data from Sky homes and expects to start further pilot projects in 2017.
For further information on how Project Dovetail is being delivered, please visit these FAQs.