As well as collecting and reporting various individual, TV set and household demographics, BARB also issues a Lifestyle Insights survey questionnaire to all panel members aged 16 and over.
The questionnaire, which is updated and issued every two years or so, covers various aspects of panel members' interests and behaviours other than watching television itself. These cover broad ranges such as shopping preferences and finance to types of car owned or used.
The latest Lifestyle Insights survey was issued to all adult panel members in September 2011 and files have now been released to the industry. Using the Lifestyle Insights classifications appended to panel members, it is possible to segment and analyse viewing behaviours in different ways.
Chart 1 shows how total television viewing for adults varies by the methods they use to find out about TV content. Adults using specialised TV listings magazines and supplements have the highest TV viewership, with those using the EPG and Online to find out about TV viewing the least.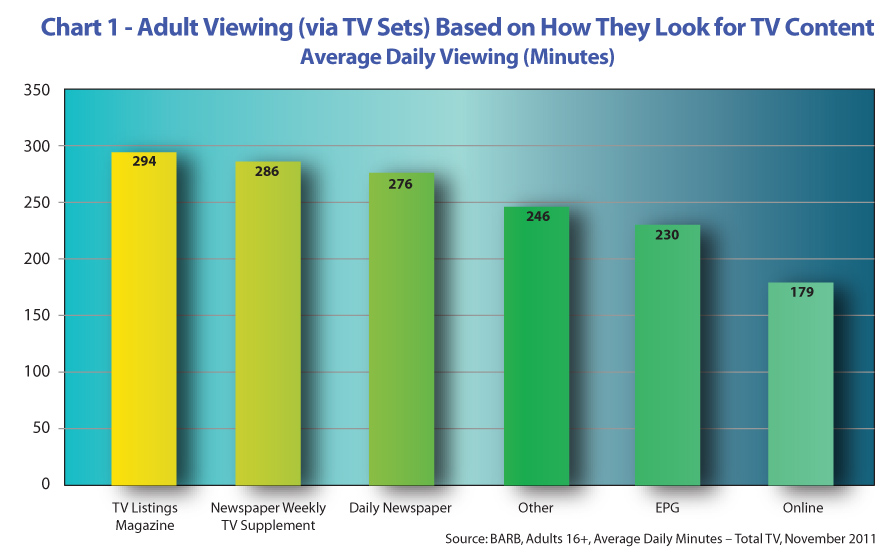 Chart 2 illustrates how average daily viewing to television differs by adults' general interests. Not surprisingly, adults who are interested in 'Watching TV' watch the most TV. This is matched by those who are interested in gardening. Individuals interested in playing sport watch the least amount of television per day, however this still averages over 3 hours a day.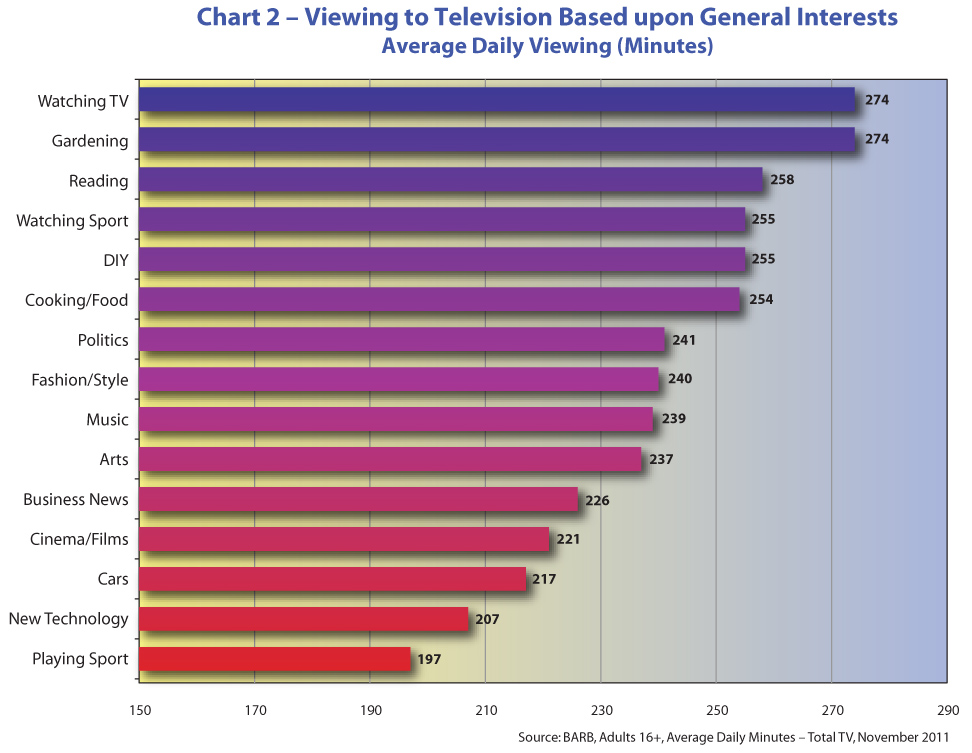 Another example of the viewing data that can be analysed using Lifestyle Insights statements is shown in Chart 3. This example looks at the total television viewing for adults who use social network sites such as Facebook or Twitter, at least once a week and adults who choose to watch TV via the internet on pc's, laptops or tablets at least once a month. These adults still regularly watch TV with the social network users maybe offering the odd 'tweet' or 'status update' with their opinion about what they are watching.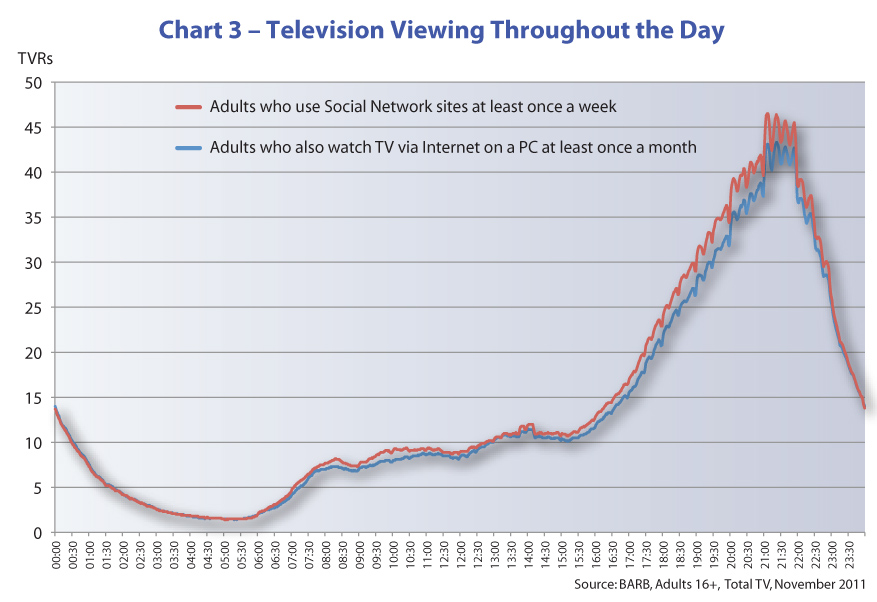 In all cases, classifications from the Lifestyle Insights can be looked at against channels, programmes and other demographics within the BARB system.